SOLENOID PUMPS
[stextbox id="black"]Syrup – Solenoid pumps
In plastic
Flow rate: 1 to 15 GPH at 60 Hz /5 to 55 l/h at 50 Hz for fluids from 1 to 400 cSt
Pressure: up to 116 psi/up to 8 bar[/stextbox]
[stextbox id="grey"]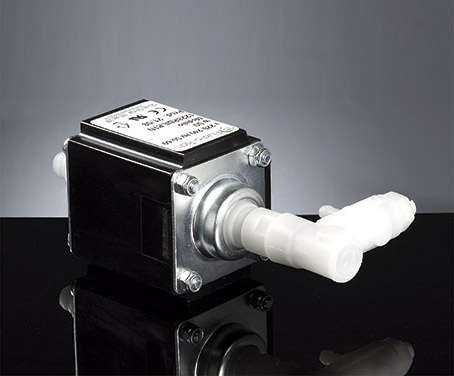 The Syrup version of the Fluid-o-Tech® Mono solenoid pump is equipped with custom components, specifically designed to grant supreme performance and a high degree of compatibility with most of the syrups present in the market today with a viscosity up to 400 cSt.
The innovative sealing system, the new piston highly resistant to corrosion and mechanical wear and the improved precision of the flow regulator make of this pump a remarkable product.
The coil is made of self-extinguishing material with a class H insulation winding. All the models are equipped with a noise suppression device which allows the pump to be installed in all those applications where low noise is a premium. Shock absorbing supports are available for the quietest operation.
[/stextbox][stextbox id="info"]MAIN APPLICATIONS:
Post mix drink dispensers[/stextbox]