SYSTEMS
[stextbox id="black"]Soda – Water carbonation system[/stextbox]
[stextbox id="grey"]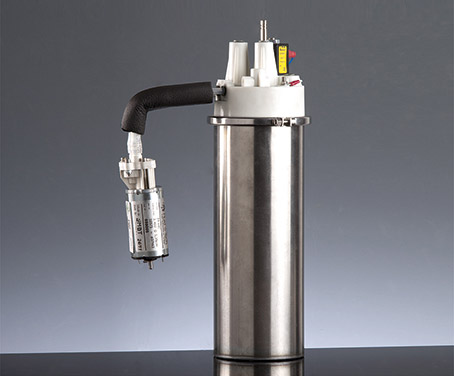 F-Soda is a self contained device designed to carbonate water and to be easily integrated in an appliance not necessarily born for this purpose.
The advantage, thanks to the specific design, to work at low pressure, grants higher safety and reliability standards compared to similar products using the existing technology.
F-Soda is simple to use and it reaches high levels of carbonation, which is possible to set by using the CO 2 pressure regulator.
F-Soda is equipped with an integrated circuit board for controlling the various functions.
[/stextbox][stextbox id="alert"]MAIN APPLICATIONS:
Vending machines, Soda dispensers, Home dispensers[/stextbox]